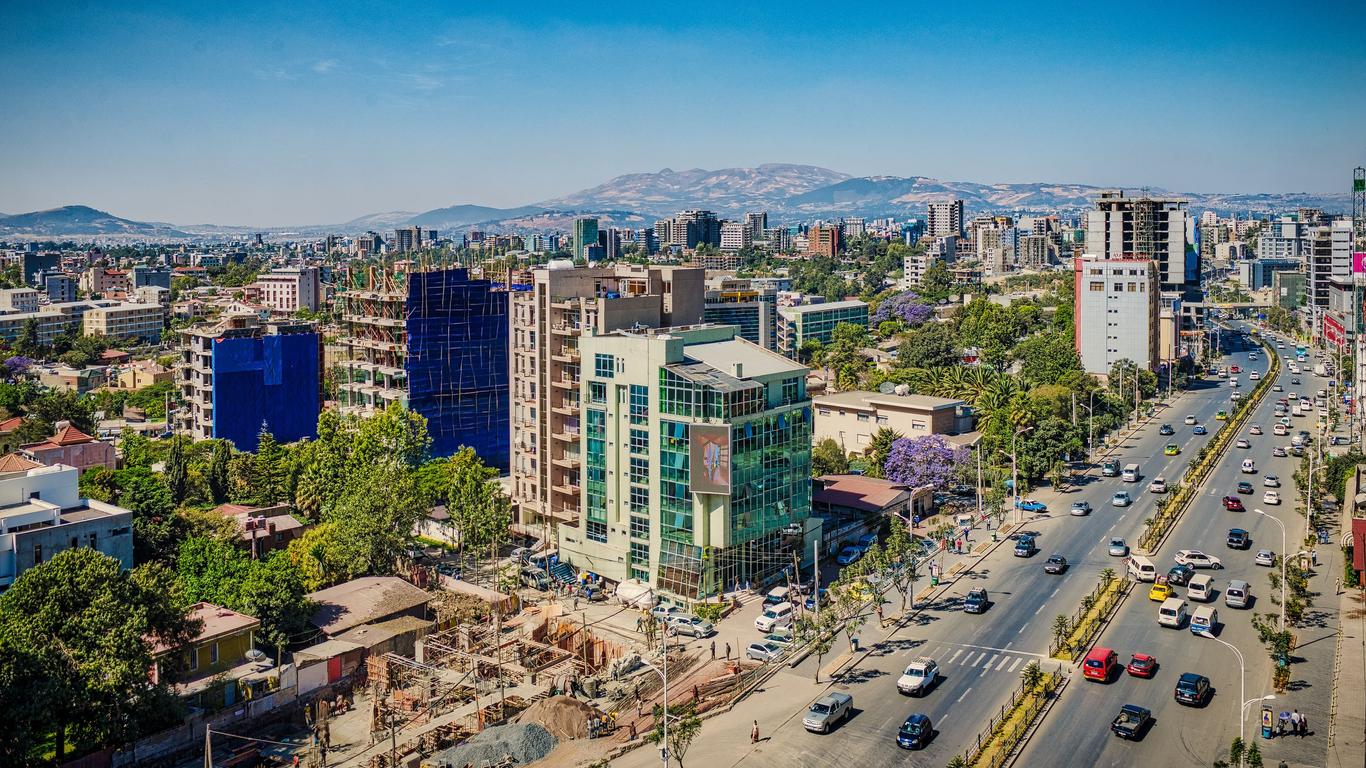 Find info about flight duration, direct flights, and airports for your flight from Gujarat to Ethiopia
---
Look no further. We've gone through all the searches for this route on momondo so you have the important information and insights to find the cheapest flight ticket for your trip
What is the cheapest Gujarat to Ethiopia flight route?
Ahmedabad - Addis Ababa Bole. Fly from Ahmedabad to Addis Ababa Bole for the best Gujarat - Ethiopia flight prices
---
When did momondo last update prices for flights from Gujarat to Ethiopia?

Prices for flights from Gujarat to Ethiopia refresh daily.

How old do you have to be to fly from Gujarat to Ethiopia?

Although the minimum age for a child to fly alone is five, airlines that offer an unaccompanied minor (UMNR) service may have their own age limits, which could be impacted by factors such as flight length, timing, and layovers. It is recommended that you verify with the airline you are booking with for travel from Gujarat to Ethiopia.

What documentation or ID do you need to fly to Ethiopia?

The necessary travel and health documents for your Ethiopia trip may vary depending on your travel plans and individual circumstances. Generally, you should have various documents, such as a national ID card or driver's license and a passport that is valid for six months beyond your scheduled arrival date. We recommend seeking advice from your airline or a trusted third party, such as IATA.
---
Compare alternative flights to and from nearby airports and cities to discover the best prices and most convenient flight times
---
Flexible with your destination? Broaden your search and find flights similar to your Gujarat to Ethiopia route
---
Why should I use momondo to find a flight deal from Gujarat to Ethiopia?

momondo compares prices from hundreds of airlines and agents so you can find and book the best deal on flights from Gujarat to Ethiopia . Millions of users trust and use momondo every year so you are in good hands.
Can I find flights from Gujarat to Ethiopia with flexible booking policies on momondo?

Yes. momondo enables you to select and highlight flights to Ethiopia from Gujarat with this policy.
How can momondo help me find flights from Gujarat to Ethiopia?

momondo provides multiple filters to help you find the best flight to Ethiopia from Gujarat. Filter by price, airline, airports, cabin, aircraft, payment method, number of stops and more.
I'm not ready to book a flight from Gujarat to Ethiopia right now. Can momondo alert me if prices change?

Of course. momondo tracks the price of Gujarat to Ethiopia flights. All you need is a valid email address and we will do the rest; it is that quick and easy.
---